Get integrated communications solutions you can depend on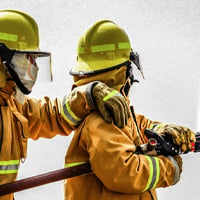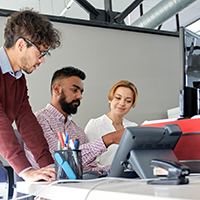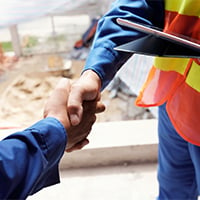 Trusted Communication Equipment Provider
We're solutions-focused integrators that do the heavy lifting for you. We spend the time researching every product line and partnership so you get the best-in-class solutions to all your communication needs. Additionally, we make time to educate our clients and to truly be a partner.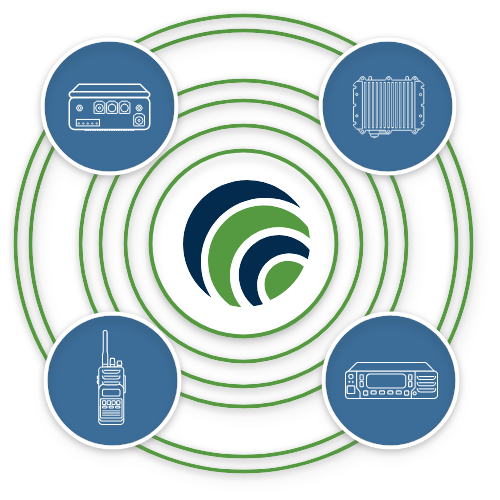 We facilitate your holistic communication operations
We're the one-stop shop for all your various communication needs. Our team focuses on building relationships with our clients and partners to provide the best solutions in the market. We are proud to bring a long history of expertise in the industry. We're family-owned and have over 30 years in the business.
Trusted provider for all of your telecommunication equipment needs
"I have had the pleasure of working directly with MC-Long. These guys are professional, sharp, and WILLING to get the job done. They are always looking to grow and assist partners growth through new technology and amazing support. They have a diverse portfolio that is outstanding when compared to the traditional firms. MC-Long is the best in the business."
Ryan G. Walker,
Territory Channel Manager, Icom America Inc.
Our experience with MC-Long has been nothing but positive!
We've had poor experiences with rep firms in the past and were reluctant to bring on another one. We were attracted to MC-Long because they had a different aspect to repping product lines.. Their collaboration between lines and providing 20+ years of industry experience has proven to be a very successful recipe to repping. Not only that, but they're great people to work with, and I doubt anyone will outwork them!
Bryant Bailey,
Sales Manager, SureCall
I have worked with McLaughlin-Long Marketing for nearly 4 decades on projects from single user sized to state-wide buildouts. You expect your manufacturers reps to have a deep knowledge of the products they represent as well as being a reliable conduit into the manufacturers when needed to solve the inevitable problems faced in the field. McLaughlin-Long Marketing has never let me down! As a distributor, we look for these kinds of relationships when taking on new products lines to market into our industry. Knowing a line is handled by Josh and Rick, I never need worry about having the support I need to get the job done!
Gerry Fritzke,
Western Area Manager, Primus Electronics, Inc.
The team at McLaughlin Long is knowledgeable, technically competent and well connected within the industry. Their meticulous approach to marketing coupled with their strong relationships with Distributors, dealers and integrators is immensely benefitting the brands they represent in the industry!
Jeff Wright,
National Sales Manager, Newmar Power
We're here to support you from start to finish
Contact us with your communication concerns / requirements and we will work together to choose the right products to get the job done.
Have funding? We can work with you to find creative ways to help you fund your solution.
Once we are ready to move forward we will put you in touch with a local installer that will work with you to fine tune and implement your solution. Once the installation is complete we will continue to provide support and make sure everything is working properly.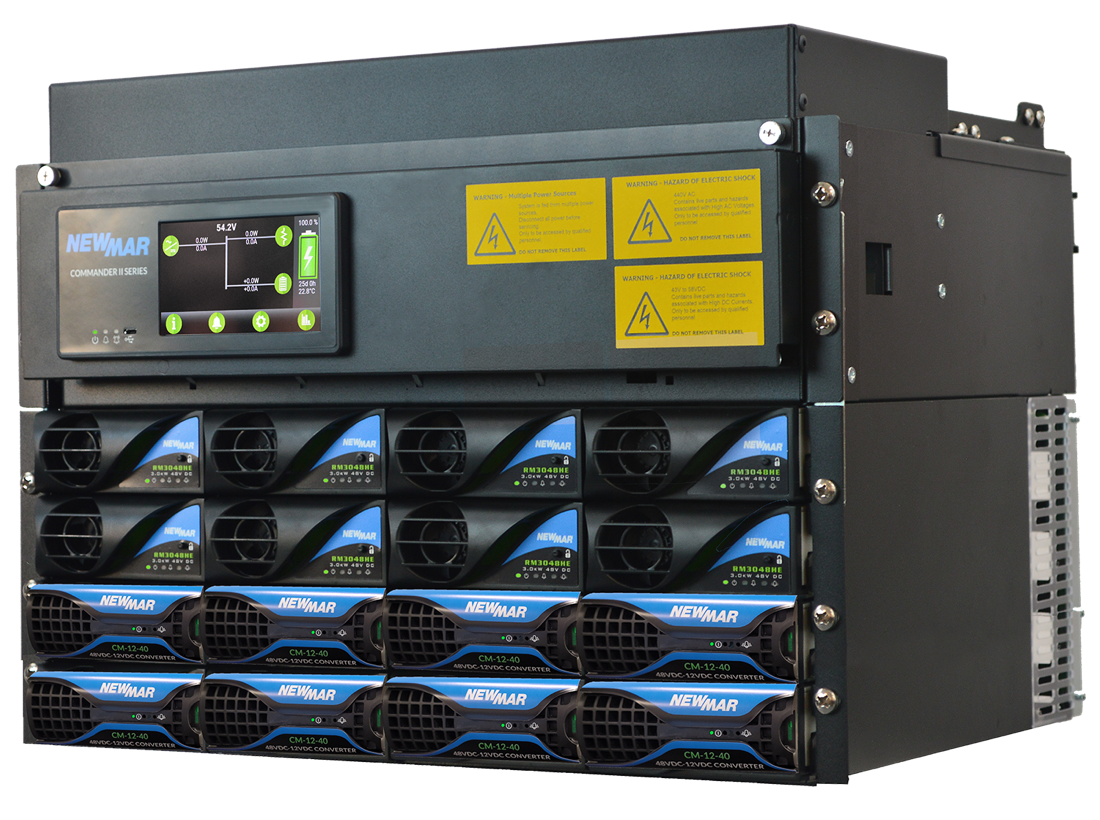 Complete system design and integration to your application parameters: rectifer confguration, distribution circuit breaker installation, and confguration of alarms and monitors. Installation in a relay rack with
batteries and wiring also available.

19", 6U or 7U rackmount shelf with integrated power distribution
• 90-250 VAC input, Power Factor Corrected
• 12 power bays accept 3000 watt, -48V modular rectifers
• 667 amp, 36,000 watt total max. output capacity @ - 54 VDC
• Output temperature compensated for precise battery charging
• 18 DC circuit breaker distribution capacity, with tripped breaker alarm, 63 amp max. circuit breaker rating
• Master battery disconnect breakers for four battery strings, with tripped breaker alarm, 4 x 125 Amp
• Controller with digital display of system parameters with TCP/IP interface and SNMP monitoring/logging
• Alarm contacts monitor major system functions and dry contacts for user programmable alarms
• General Purpose Digital Inputs for user confgured external alarms
• Low voltage disconnect built-in
• Easily confgures to meet site power requirements
• Up to 4 x 560 watt DC–DC converters (Commander II

+

)