Communication Systems
Along with Kenwood Two-way radio systems we also utilize a variety of industry leading products such as Consoles, Voice recorders, Remote monitoring equipment and specialized Power systems to design specialized turn-key communications solutions. We have thoroughly vetted these products making sure that they perform to the highest standards and more importantly, work well together. Whether you are starting from scratch or augmenting an existing communications system, allow us to put the puzzle pieces together for you!
We're here to support you from start to finish
Contact us with your communication concerns / requirements and we will work together to choose the right products to get the job done.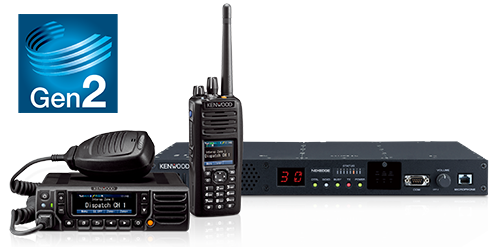 NEXEDGE® has offered digital conventional and trunked radio solutions to meet the diverse requirements of a wide range of enterprise and mission-critical users. And now Kenwood is proud to announce NEXEDGE Gen2. This new NEXEDGE system offers enhanced features, scalability, flexibility and performance - including the capability to link 1,000+ sites or 24 networks.
Linux Server-based System Architecture
IP Interface, Console Gateway
Direct Frequency Assignment (DFA) for
Efficient Site/Channel Addition
Fleet Priority Channel - Secured Priority Channel Allocation