Public Safety
When Communications are critical, our customers look to us to provide them with products that will perform to the highest industry standards. Public safety organizations such as Police and Fire departments know that when lives are at stake performance and reliability are essential to getting the job done. We partner with industry leaders to design the right solution to ensure everyone comes home safe.
We're here to support you from start to finish
Contact us with your communication concerns / requirements and we will work together to choose the right products to get the job done.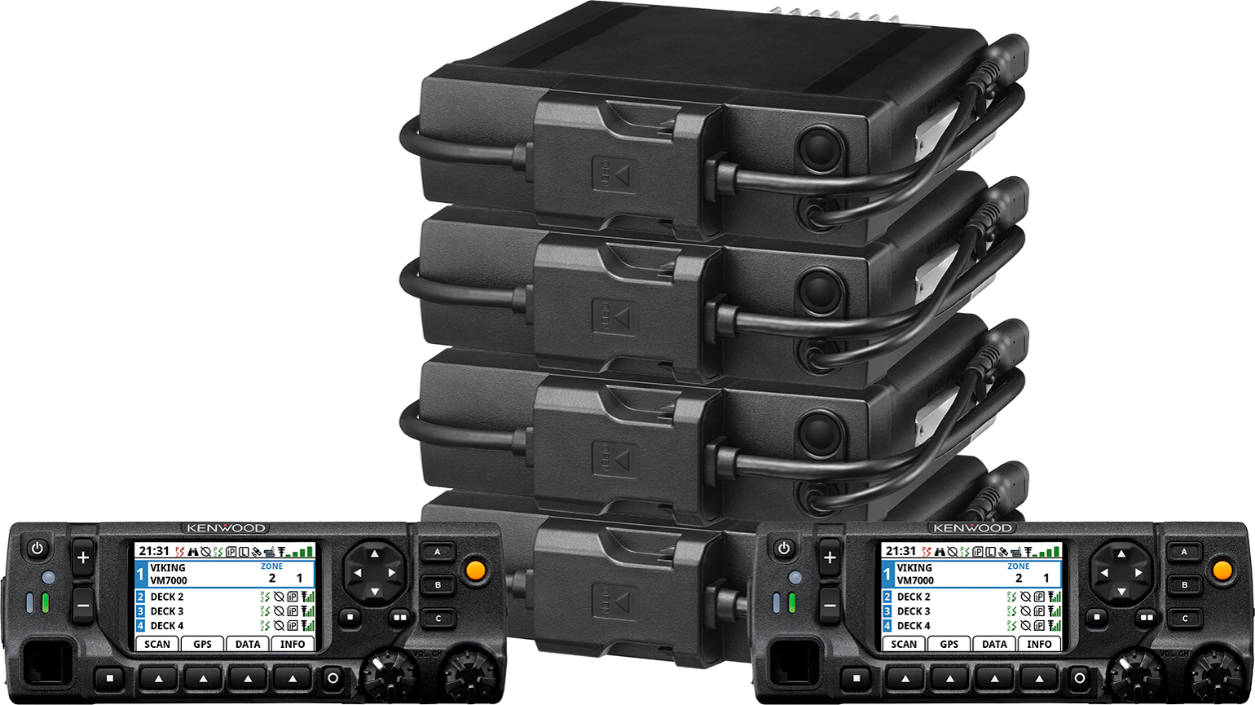 JVCKENWOOD All-Band Mobile Radio
Simultaneously receive and display up to four bands with the Viking VM7000 all-band mobile so you never miss a call. The "select" and "unselect" speakers give you the option for audio control similar to a dispatch console. KENWOOD Viking is the industry's only mobile platform providing TrueVoice™ noise cancellation.
Mixed protocol operation (P25 Phase 1 & 2, Viking16, FM Analog)
1024 channels (2048 option)
Mixed protocol zones
P25 GPS data (built in GPS)
Single or Dual Remote Mount configuration